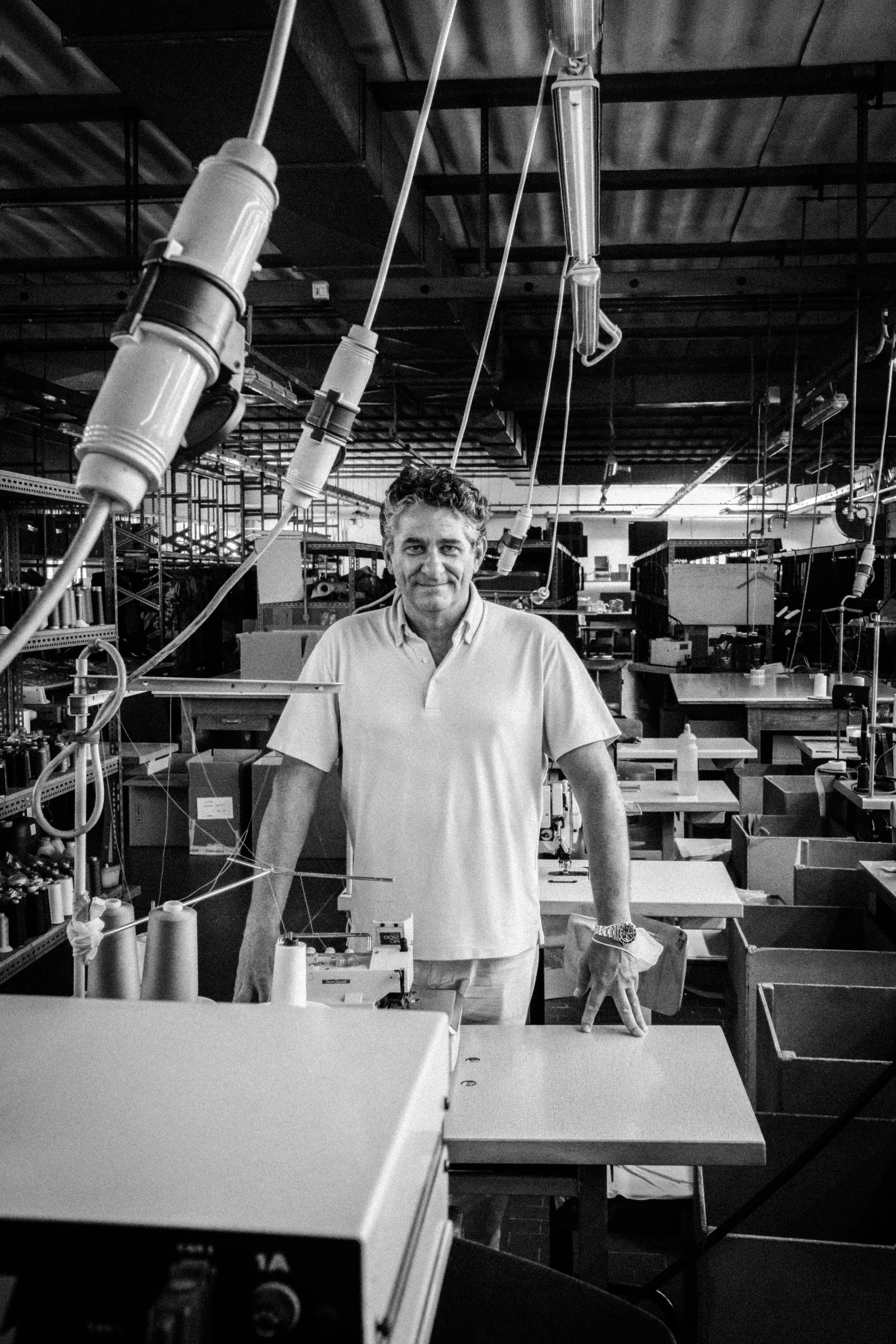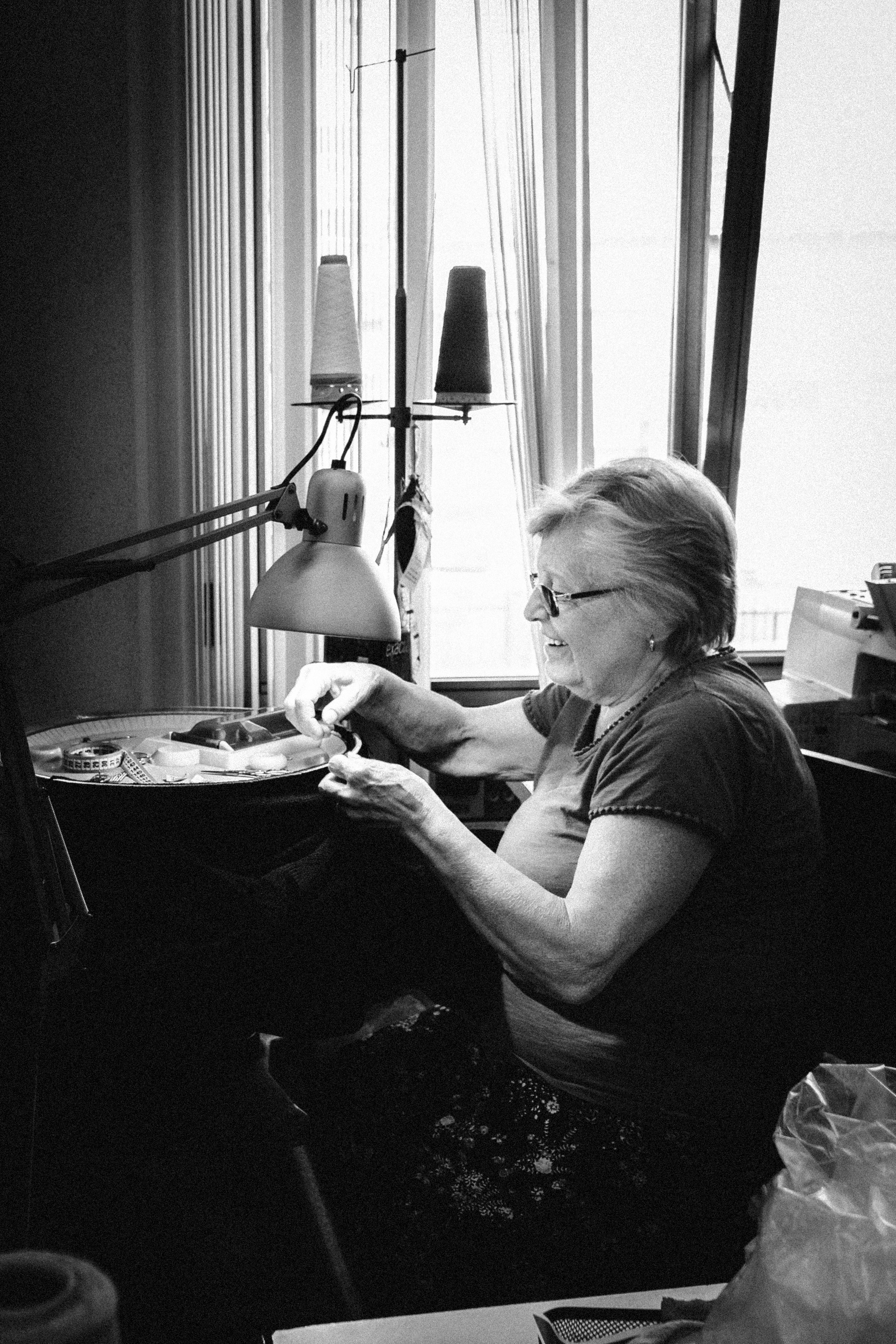 The first step is choosing the raw material:
"L'insieme", a company within Prato's textile tradition, spins the best wool and the finest cashmere from Mongolia and then delivers it to "Filor".
Filor is a knitwear craft enterprise from Milan. It's run by two brothers who, together with their mother, study, work and knit the knitwear items of the collection.
Fulgar and Asahi Kasei, on the other hand, deal with the spinning of the GRS certified polyamide and elastomer. Worldwide famous, the two companies collaborate in a consolidated way with the leading brands in the field, thus validating their excellent quality and cutting-edge vision within the universe of sustainable synthetic fibers.
Maglificio Ripa, a historic knitwear company just outside Milan, prepares the fabric that is then delivered to Mec Service and Erremare: both companies have been operating on the Italian scene for years thanks to their artisan tradition which has never been abandoned, yet adapted to the modern market needs.